Wild Raven Soap Company Store Now Open!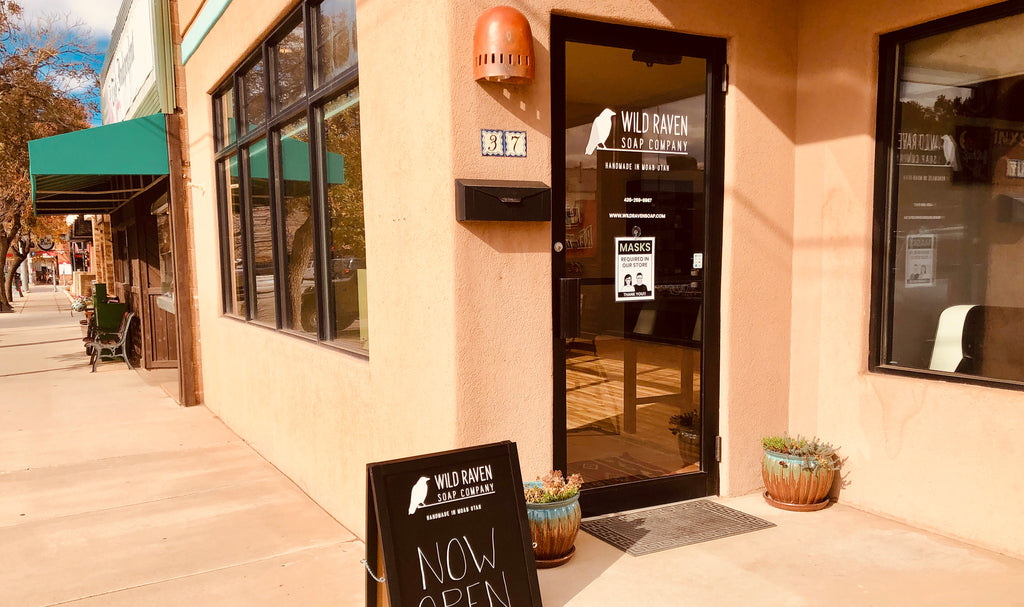 Hey Moab - we're open! Stop by and visit our new downtown store at 37 East Center Street. Our hours are 10 AM to 4 PM Tuesday-Saturday. The shelves are stocked and we have some great gift options, perfect for the holiday season!
Per our Governor's orders, face masks are required in the store, and we encourage everyone to practice social distancing while shopping. We also offer online shopping with curbside pickup and free in-town delivery if you prefer.
We are excited to see everyone!