The Difference Between Beard Oil and Beard Balm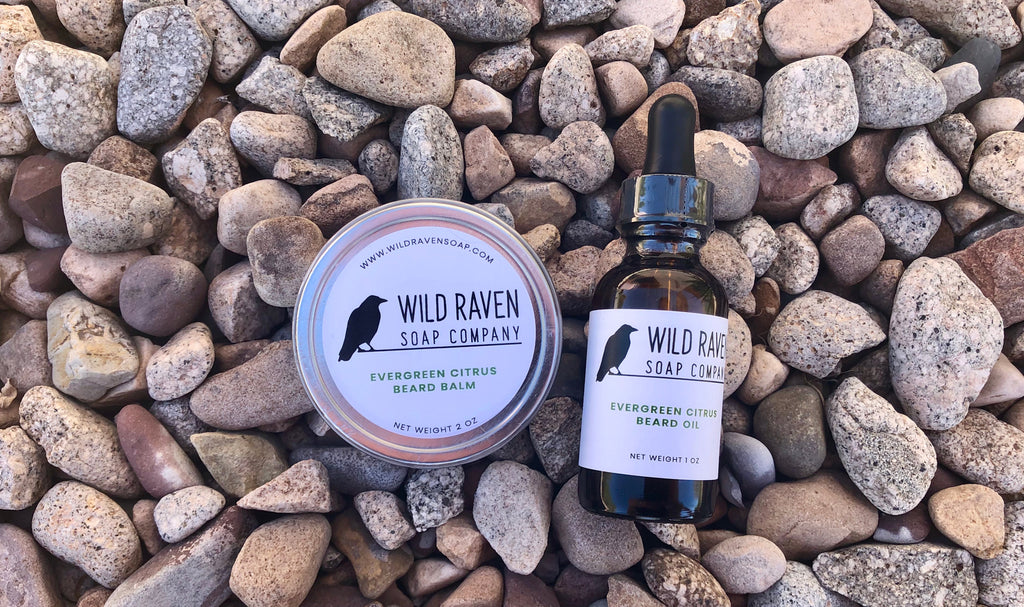 Frequently our customers ask us: "What is the difference between beard oil and beard balm?" They often want to know which one is better, and should they use oil, balm, or both? Of course, the short answer is, it depends. In this post we'll address these questions, and help you decide which beard product is right for you.
Beard Oil
Fundamentally, beard oil is an oil-based moisturizer and leave-in conditioner for your facial hair and usually made from lightweight oils such as jojoba, argan, sunflower, and sweet almond. It can be applied to your beard quickly, and its liquid form means it's more effective than beard balm in hydrating the skin underneath your beard, particularly if you have a shorter beard or one that you keep trimmed.
Beard oil is typically recommended for all beards, but especially during the early stages of beard growth. It helps moisturize the skin and hair on your face, treat beard dandruff and flaky skin, reduce itching, soften your facial hair, and promote healthy beard growth.
We use jojoba and sunflower oil in our beard oils, which are similar to your body's own oils, making them easy for your hair and face to absorb, leaving your skin and beard hydrated but not greasy.
In addition to being a great moisturizer, beard oil can also act as a deodorant and cologne, and we scent all of our beard oils with pure essential oil blends (rather than chemical-based synthetic fragrances that can irritate your skin), to leave your beard smelling great.
Beard Balm
Beard balm consists of all the same types of oils that are found in beard oil. The main difference is that, in addition, balms have a base of beeswax, shea butter, and/or cocoa butter. This makes them into a creamy, waxy substance that melts when you rub it into your hands.
Beard balms act as an all-in-one moisturizer, conditioner, and styling aid, providing hold for your beard. Because most all-natural beard balms contain shea and/or cocoa butter, they are especially helpful for people who want their beards to look thicker and fuller. Because shea and cocoa butter coat hair follicles, they provide light to medium hold and volume for beards that need control and shaping.
Our beard balm contains shea butter and beeswax, as well as jojoba and sunflower oils which (unlike synthetic sealants such as petroleum jelly that can irritate your skin and damage your facial hair) work to moisturize your skin and hair follicles, promote beard growth, and prevent breakage.
Choosing the Right Beard Product
In conclusion, if you notice that your beard is feeling pretty unruly, balm might be a good fit for you. It will keep your beard healthy and full while also keeping it neat and tamed. On the other hand, if your beard stays in place and you like how it looks naturally then beard oil is probably the way to go, as it provides moisturizing and conditioning benefits to your skin and facial hair without adding extra hold. Some people may choose to use both to provide both conditioning and hold to their beards.
Either way, if you have a beard, we cannot stress enough the importance of having one of these products in your grooming kit. Taking good care of your beard is a priority in having one. If you maintain it properly, you will never want to shave it off.