Welcome to Our New Website!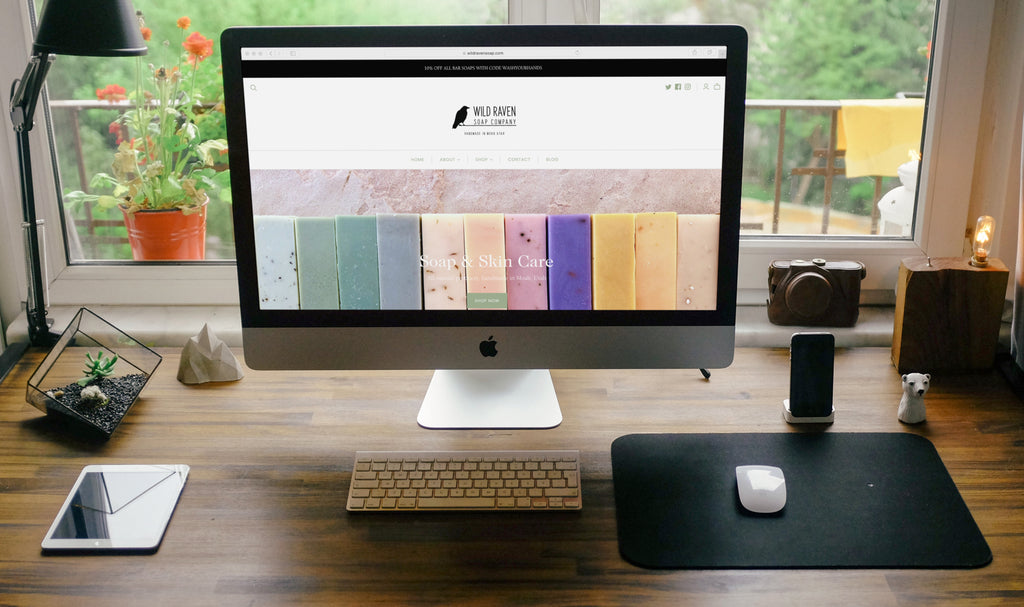 Welcome to the new Wild Raven Soap Company website and online store! After many months of hard work and dedication, we are excited to announce that we're finally open for business.
Our goal with launching this website is to provide visitors with an easy way to learn about our company, our mission, and the handmade, all-natural soap and skin care products we offer. You can also order any of the items we have for sale directly from our website and we will ship them to you.
Our website has been carefully designed to provide you with an amazingly flexible online shopping experience. When making a purchase in our online store, you will notice how easy it is to add products to the shopping cart, review every aspect of your order, and securely enter your payment information during checkout. You should also know that we take customer security very seriously and pride ourselves on having our online store powered by the Shopify ecommerce platform, so you can rest assured that your information is safe and secure at all times.
We've made sure that our website has a responsive design which allows it to adapt to fit the screens of different devices and provide the same user experience whether you are on a desktop computer, laptop, tablet, or smartphone.
We also hope you enjoy our wide selection of advanced shopping features, including the ability to email us for more information on each product, write customer reviews, share products on social media, and complete your order quickly with our streamlined single page checkout.
 Are you located in Moab? If so, our local customers have two ways to purchase our products. You can either shop online and choose the local pick up option at checkout and we'll prepare your order for you to pick up, or call us at 435-259-6967 to place an order with us over the phone, and we will happily drop it off in-town at no extra charge.   
In the meantime, if you have any questions about our website or our products, please feel to contact us by email at info@wildravensoap.com or use our contact form. You can also call our office at 435-259-6967 Monday-Friday 9 AM-5 PM Mountain Standard Time.
For order specific questions or if you need assistance with an existing order, please email us at orders@wildravensoap.com and be sure to include your order number.
Have fun, and enjoy our growing selection of amazing soap and skin-care products. We look forward to sharing them with you!